Linux configuration for UIS campus WiFi using NetID
19 August 2016 By Bhavyanshu Parasher
Let's begin
Even though our university has a simple wifi configuration, it might be difficult for new linux users to connect to the network. So here is a simple step by step tutorial on how to configure.
Open your "Network Connections" app. In that click on "Add" button. Next, in "Choose your connection type", select WiFi as shown below.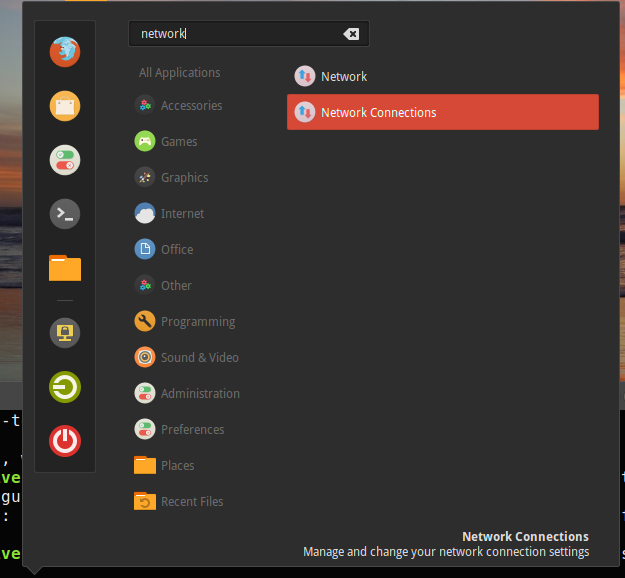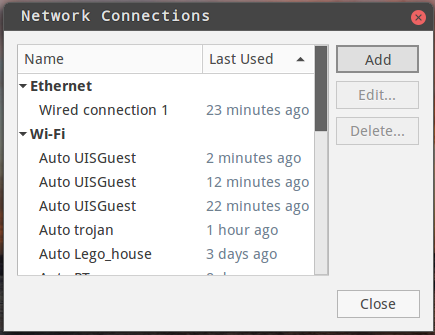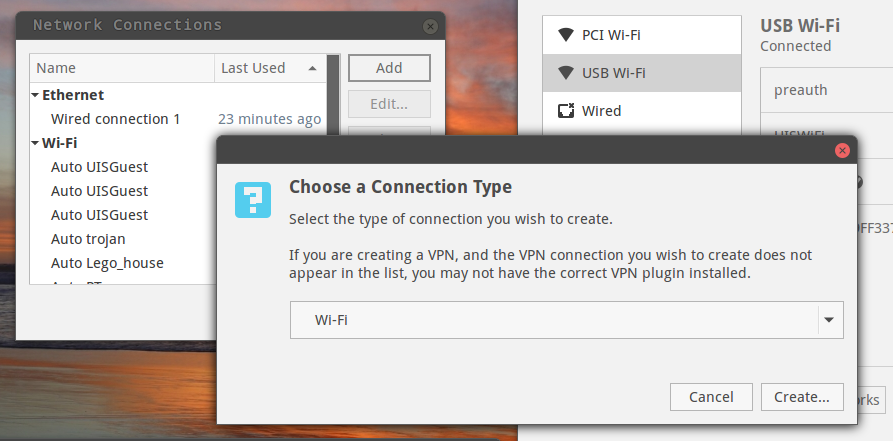 Next, it will open up a window asking for various configurations. Here they are,
Connection Name : It can be anything as it doesn't make any difference. It can be like, "UISNix".
Under WIFI tab,
SSID : UISWiFi
Mode : Infrastructure
BSSID : Leave blank
Device MAC address : Select from dropdown
Cloned MAC address : Leave blank
MTU : Automatic
Under WIFI Security tab,
Security : WPA & WPA2 Enterprise
Authentication : PEAP
Anonymous Identity : Leave blank
CA Certificate : Leave it
PEAP Version : Automatic
Inner Auth : MSCHAPv2
Username : NetID without @uis.edu
Password : Your uis.edu password
Then click on "Save" button and it should be good to go. Take a look at following images if you couldn't follow.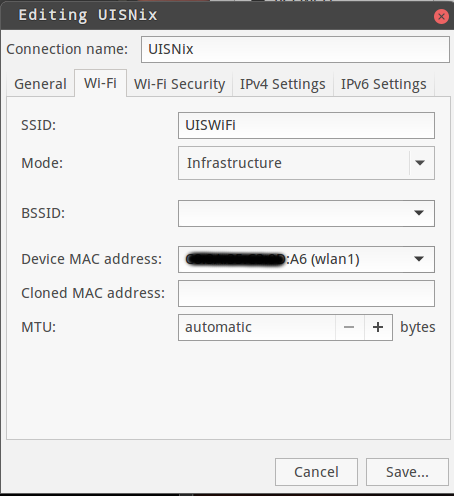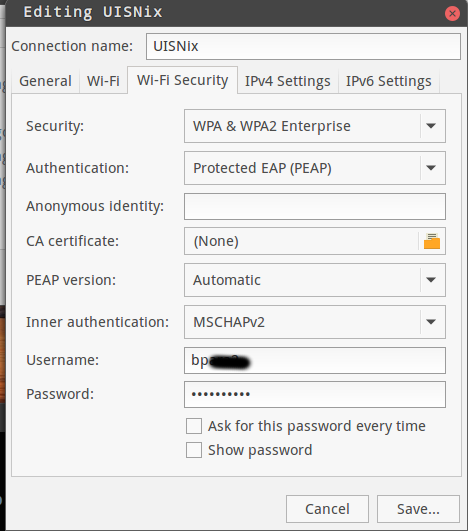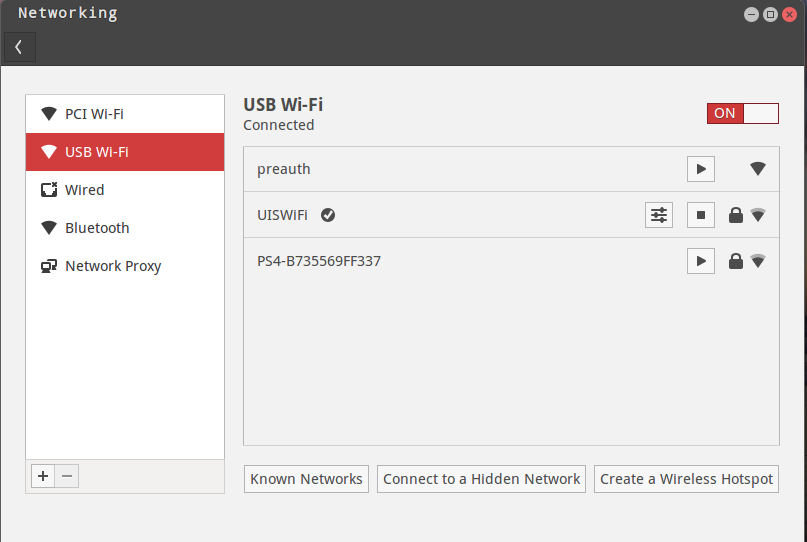 ---
---
blog comments powered by

Disqus